Philippines-born influencer Bretman Rock becomes the first gayman who appears in the magazine cover for his incredible photoshoot. The 23 year old rose to fame for his Youtube channel before launching his own MTV show. The influencer donned Playboy famed bunny ears, bow tie, tights, and lingerie which add sparkles to his personality and look. Creating the history as the first gay man, the MTV star gained more than 17.7 million followers on Instagram.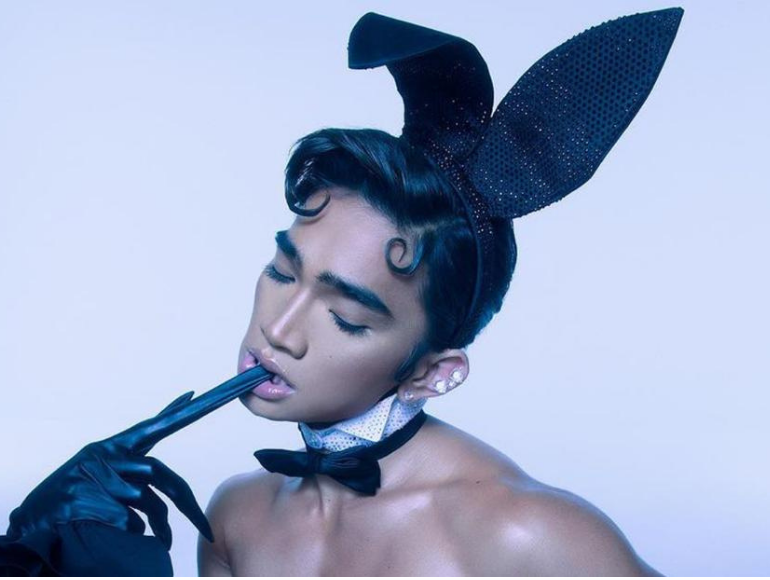 On October 1, Rock shared photos on Twitter and Instagram from his Playboy cover photo shoot, donning the iconic Playboy bunny ears, bow tie, tights and lingerie, writing, "I'm a @playboy bunny DUHHHHHH." His Instagram post has since gained more than 2 million likes.
Playboy magazine was founded in 1953 under the guidance of late exceptional leader Hugh Hefner. The magazine was primarily known for its nude photoshoots of women. But with the rising Covid-19 cases the publication stopped printing magazines and transferred its course of flow as the digital mode.
Only some men like Bad Bunny and Bruno Mars have been fortunate enough to appear in the magazine. But Bretman Rock, the inspirational personality break all the previous records and become the first solo gay man to enjoy the limelight for his featured photoshoot on the magazine cover.
"For Playboy to have a male on the cover is a huge deal for the LGBT community, for my brown people community, and it's all so surreal," Rock is quoted as saying on Playboy's Instagram page. Rock has worked with the brand before, producing clothing with them, but it's his first time posing in an editorial for the magazine.
"As the first out gay man to cover the magazine, especially during Filipino American History Month, Bretman Rock is continuing to defy gender norms and use his massive social platform to not only break down barriers for LGBTQ inclusion in the industry, but also inspire so many other LGBTQ Filipinos who have been underrepresented in fashion, modeling, and across media," Ramos said.
Where some people can be seen unhappy with the star performance, the others can be seen supporting and praising the Playboy magazine star